This course covers everything that you need to know in order to create three dimensional (3-D) models of your favorite climbing and bouldering locations. I started this project in order to learn about photogrammetry and flying an unmanned aerial vehicle (UAV) for commercial and research purposes. I chose to focus on climbing areas because as a climber I thought it would be rather interesting to view 3-D route topo's on my computer or phone when deciding where to climb.

If you are interested in shooting bouldering locations then all you will need is a camera and a computer. This can even be accomplished with a decent cell phone camera! If you are interested in shooting sport and traditional climbing locations you will likely need access to a UAV in order to capture images higher up. This is not to say that a climber skilled with rope work cant do it without!
1. Learn How to Capture Images

Learn how to best capture images at your favourite climbing area. We will cover how far to be from the wall, which angles to shoot from, and how to use additional props such as a tripod. If you have a UAV we will also go over the image acquisition process for manually flying a flight path in order to give you optimal results.
2. Learn How to Process Images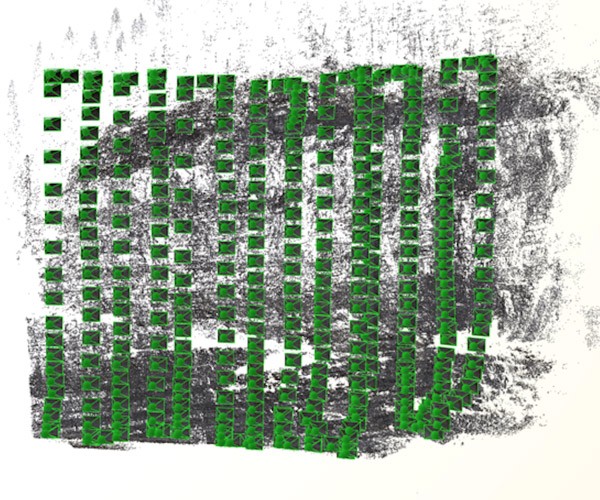 Once you have your images we will go over how to process them with two different software packages. Our favourite Pix4D has a 2 week free trial that you can take advantage of in order to create your model. They have an affordable option if you wish to continue creating models after that. Additionally we will go over another software Agisoft Photoscan which is available for free online.
3. Share your Model with Crag Map and Online

CragMap.com has been created to give a visual map of climbing locations and feature their 3D models. With your model created you can submit it to Crag Map but you can also share it on a website of your own, or on existing climbing communities.